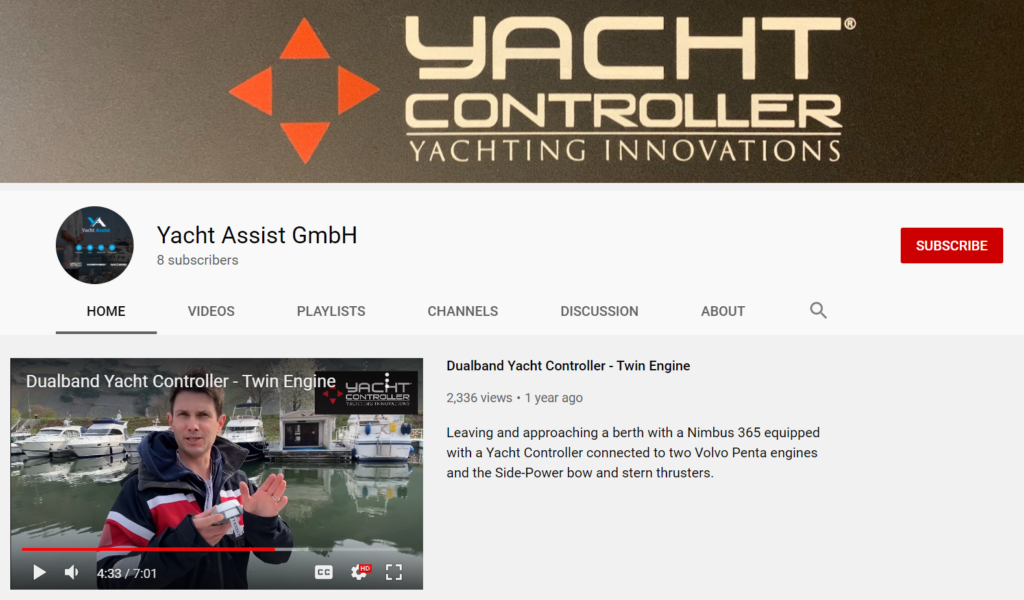 Hallo, Mein Name ist Reece Hornibrook. Ich hatte das Vergnügen, mindestens 350 Skipper mit ihrem Yacht Controller Kauf/Installation/Nutzung zu unterstützen. Ich werde Sie während Ihrer gesamten Yacht Controller Erfahrung leiten. Für alle Fragen, die Sie bezüglich neuer oder bestehender Yacht Controller Produkte haben, kontaktieren Sie uns bitte bei Yacht Assist.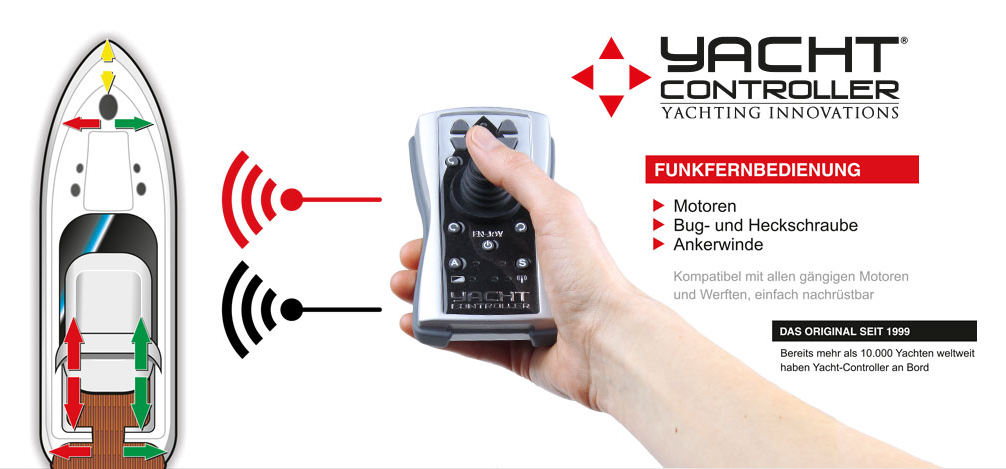 Yacht Controller Germany besteht aus vielen seriösen Unternehmen, die Ihnen Während und nach dem Kauf Ihres Yacht Controllers gerne behilflich sind.
---
---

Yacht Controller S.r.l, anerkannt durch nationale und internationale Patente, entstand 1999, als der erste Prototyp entwickelt wurde. Ein Fernbedienungssystem, mit dem ein Boot ohne Unterstützung mit einer beliebigen Kombination aus Motoren und Triebwerkssteuerung über eine drahtlose Fernbedienung festgemacht werden kann.
The different Yacht Controller models can be integrated with the majority of electronic boat helm control systems on the market and are designed to work with all inbuilt safety systems to ensure the safety and reliability of the installed controls.
Created to develop innovative advanced technology products for safer and more enjoyable boating, Yacht Controller S.r.l is now an undisputed leader in its field, all over the world.