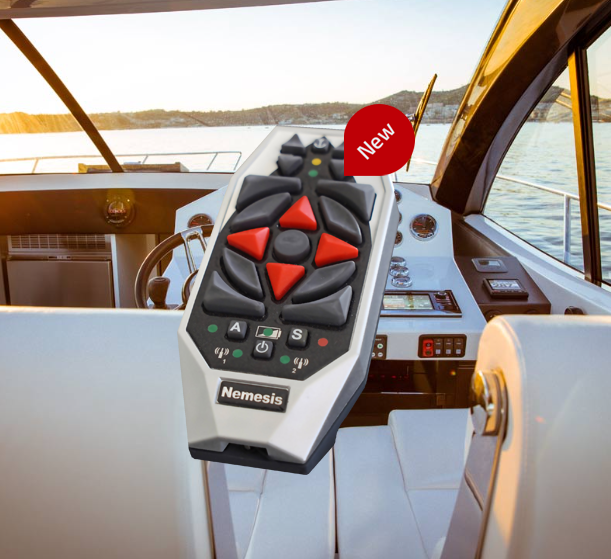 Nemesis Yacht Controller
In einer Welt der Entwicklung von Bootssteuerungen und kontinuierlichen Software-Updates haben wir eine neue Empfänger und Sender entwickelt. Die erste Veröffentlichung in der neuen Serie von Yacht Controller-Produkten ist die Nemesis.
Dieses gut konzipierte System bietet einen automatischen JOYSTICK-Emulationsmodus, Beschleunigung und alle Sicherheitsfunktionen, für die unsere Produkte bekannt sind.
Mit der neuen Fernbedienung kommt der NEUE Yacht Controller Receiver. WiFi aktiviert für Setup und Kartenplotter / MFD-Verbindung.
---
---
18.000 Installationen
20 Jahre Erfahrung
CE and FCC certified
---
Yacht Controller is designed to keep you in control of manoeuvring your boat when away from the helm.
Yacht Controller Patented Wireless Remotes are designed safe. Independently CE certificated. Official IMQ Certification. FCC approved design.
Dual transmission frequencies, widely spaced for safety against wideband RF interference. Multiple processor design with diagnostics. IP Rated receiver and cables supplied certified for marine environment. Ergonomic designed levers for safe operational use. Yacht Controller for safety and reliability.